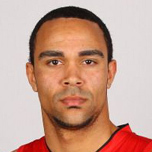 Player Info

 Position       Guard/Forward
 Height         6ft 5
 Years Active   2009, 2011 - 2012
 Championships  2009
 Teams          South Dragons, Cairns Taipans, Melbourne Tigers

Awards

 None

History
Stats

 Year GM FGM-A    FG%  3PM-A   3P%  FTM-A   FT%	 OFF DEF TOT AST STL BLK TO  PF  PTS Team
 2012 27 77 - 192 40.1 15 - 55 27.3 55 - 74 74.3 0.7 2.4 3.1 3.4 0.9 0.3 2.7 2.5 8.3 Tigers
 2011 Incomplete Data                                                                Taipans
 2009 12 8 - 20   40.0	4 - 11 36.4 1 - 2   50.0 0.2 0.8 1.0 0.6 0.3 0.1 0.3 0.8 1.8 Dragons

Dillon signed with the South Dragons as a development player in 2008-09 after playing for the University of Arizona. Dillon won his first championship in 2009 with the Dragons, but after winning the championship the Dragons left the NBL. This left Dillon without a job. He played locally for the Sandringham Sabres in 2010. Before the 2010-11 season Dillon was signed by the Cairns Taipans helping them to their first ever grand final appearance. After the 2011 season he left Cairns to sign with the Melbourne Tigers joining NBA player Patty Mills and his Taipans team mate Ron Dorsey.
2011-12 season was an inconsistent season for Dillon. He was expected to go to the next level of his career playing with Mills, but instead the Tigers stumbled through the season, missing on the playoffs. Despite signing a multi year deal, Dillon asked to be released at the end of the 2012 season due to a clash with the team's head coach. He would later sign with the Gold Coast Blaze but the Blaze left the league before the 2012-13 season started, leaving Dillon without a team.
Dillon signed with SM Oradea in Romania.
---
Page locked (last edited April 21, 2013) [info] [diff])
FindPage by browsing or searching
---
5 best incoming links: Melbourne Tigers (4344), Cairns Taipans (2097), Trevor Gleeson (866), Ayinde Ubaka (832), Ron Dorsey (505)
5 best outgoing links: Melbourne Tigers (4344), Gold Coast Blaze (2465), Cairns Taipans (2097), South Dragons (1909), Patty Mills (683)
5 most popular nearby: RecentChanges (77228), Cairns Taipans (10204), Melbourne Tigers (6909), Gold Coast Blaze (2723), South Dragons (2339)