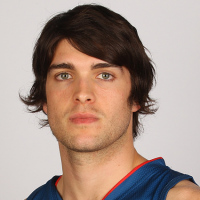 Player Info

 Position       Forward
 Height         6Ft 6
 Years Active   2009 - Current
 Championships  2010
 Teams          Adelaide 36ers, Perth Wildcats, Cairns Taipans
 Numbers        #3 (Ade), #3 (Per), #13 (Cair)

Awards

 All-Star, 2013
 3 Point shootout winner, 2013

History
Stats

 Season GM FGM-A     FG%  3PM-A    3P%  FTM-A   FT%  OFF DEF TOT AST STL BLK PTS  Team
 2014	28  91 - 216 42.1 26 - 75  34.7	39 - 50	78.0 1.3 2.4 3.7 1.1 0.2 0.1 8.8  Taipans
 2013	28 113 - 261 43.3 40 - 103 38.8	32 - 47	68.1 1.6 4.3 5.9 1.5 0.4 0.2 10.6 36ers
 2012	28 111 - 281 39.5 44 - 127 34.6	52 - 66	78.8 1.3 3.7 4.9 1.8 0.5 0.3 11.4 36ers
 2011   Incomplete data                                                           Wildcats
 2010   Incomplete data                                                           Wildcats
 2009   Incomplete data                                                           Wildcats

Before signing with the Perth Wildcats Weigh played college basketball at the University of Utah where he played 40 games with the Utah Utes men's basketball team between 2006 and 2008. Weigh averaged 4.8 points, 1.6 rebounds and 0.7 assists for the Utes.
Weigh became a valuable member of a quality Wildcats, In just his second season in the NBL Weigh was part of the Wildcats record 5th Championship when they defeated the Wollongong Hawks two games to one in the 2009-10 NBL Grand Final.
Weigh continued to play for the Wildcats in the 2010-11 NBL season but the Wildcats could not overcome late season injuries including losing Redhage to a near-career ending hip injury and only managed to finish 4th in defense of their title, losing a close fought Semi-final series 1-2 to eventual champion the New Zealand Breakers. Overall Stephen Weigh played 94 games for the Perth Wildcats and in his last season averaged 11 points and 5 rebounds per games.
Weigh was a free agent after 2010-11 and on 23 May 2011 it was announced that he had re-signed to play with the Adelaide 36ers starting in the 2011-12 NBL season.
In 2012-13 thanks to a series of injuries Weigh was selected to the 2013 All-Star team as a reserve for the Southern team. Weigh also won the 3point shootout. But the 36ers failed to make the playoffs for the second straight year. Weigh's two 20+ point games of the season came on the 1st and last game of the season.
On July 9th 2013 Weigh announced that he had signed with the Cairns Taipans. Weigh struggled throughout the 2013-14 season and at one point shot just 4/28 from three point range. Although he picked up his production late in the season averaging just under 13 ppg for the month of February.
---
Page locked (last edited April 8, 2014) [info] [diff])
FindPage by browsing or searching
---
5 best incoming links: Adelaide 36ers (4017), Cairns Taipans (2097), 2013 All Star Game (333), 2011-12 Adelaide Roster (282), 2012-13 Adelaide Roster (282)
5 best outgoing links: Perth Wildcats (4431), Wollongong Hawks (4353), Adelaide 36ers (4017), Cairns Taipans (2097)
5 most popular nearby: RecentChanges (77228), Wollongong Hawks (15567), Perth Wildcats (11898), Cairns Taipans (10204), Adelaide 36ers (8593)