Newcastle Falcons 1988 Wrap Up – The Australian Basketballer 1988
We are deep into the quiet part of the NBL off-season. So stories are fairly slow, so I thought I would share some of the gold we've been sent for the NBL wiki site. Sorry if its a bit hard to read towards the edges.. This came from The Australian Basketballer Yearbook 1988, Thanks to Ben Fitzsimons.
Click on images to enlarge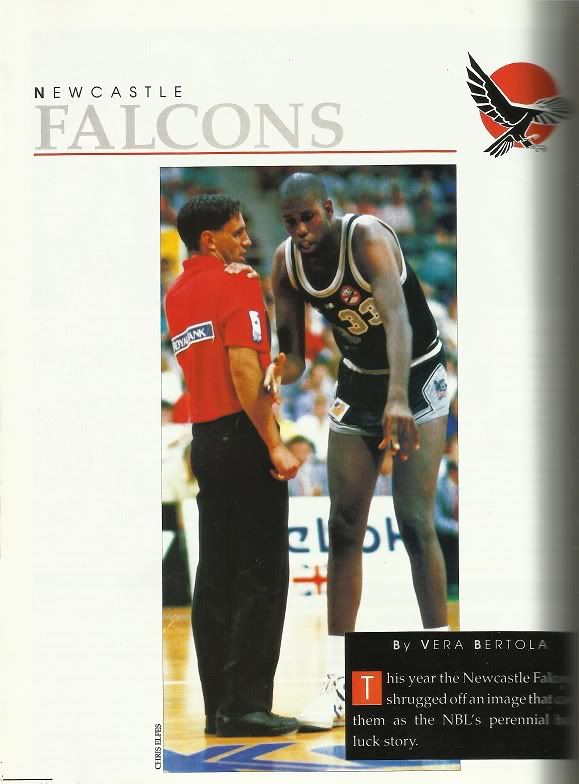 Nice1. Str8 out the 1988 yearbook.